Our long-time customer Deutsche Windtechnik Service GmbH & Co. KG approached us with an urgent task. They needed equipment for the large component exchange of a wind turbine Enercon E80 as soon as possible. Amongst others, they needed the following components:
– 1 x transport frame hub
– 6 x support rotor blade flange
– 3 x storage rack rotor blade
– 2 x winch storage rack
– 2 x connecting pieces to lift the rotor blade
The following day (which was also the day of commissioning) we were at site to take measurements.
In 3 weeks, we were able to deliver a complete solution: Measurements, design, calculation, manufacture and delivery to our customer.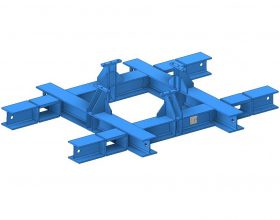 Transport frame hub (CAD)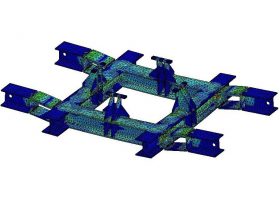 Transport frame hub (FEM)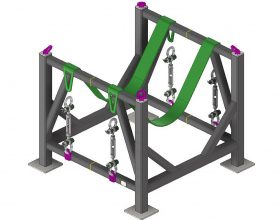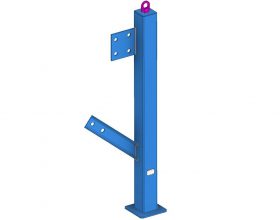 Support rotor blade flange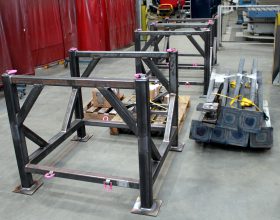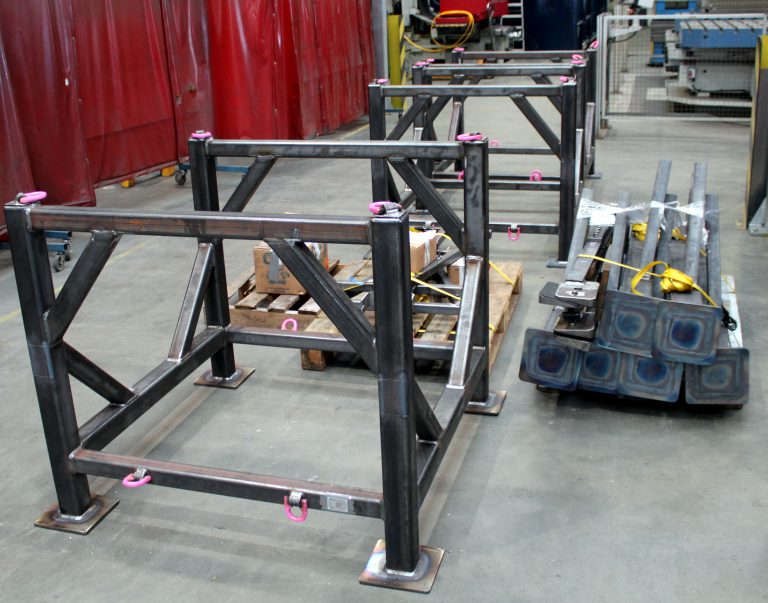 Scope of delivery large component exchange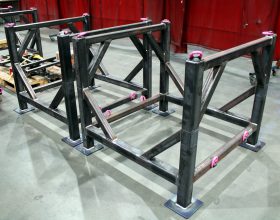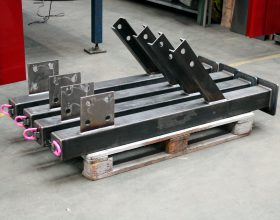 Support rotor blade flange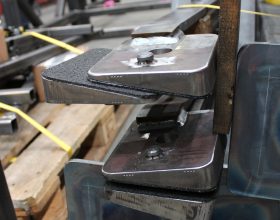 Connecting piece to lift the rotor blade