As a modern privately owned SME enterprise, Karl Wrede Stahl- und Maschinenbau GmbH specialises in delivering complete solutions for lifting, operating, and bespoke design for the on- and offshore wind energy sector, as well as other industries.
Our diverse and up-to-date machinery enables us to offer contract manufacturing in the following areas: welded assemblies (with or without mechanical machining), steel construction, sheet metal working, and the production of turned and milled parts. 
We also offer industrial services such as just-in-time repairs for engineering components, production of spare parts, servicing and repairs of production facilities, as well as personnel leasing during inspection shutdowns.
More than 50 years' worth of experience, our comprehensive manufacturing depth, and our highly qualified and motivated team combine to ensure that we can offer you the best possible solutions and fulfill your requirements in a reliable, timely, and professional manner.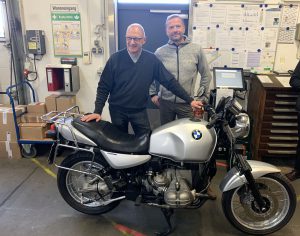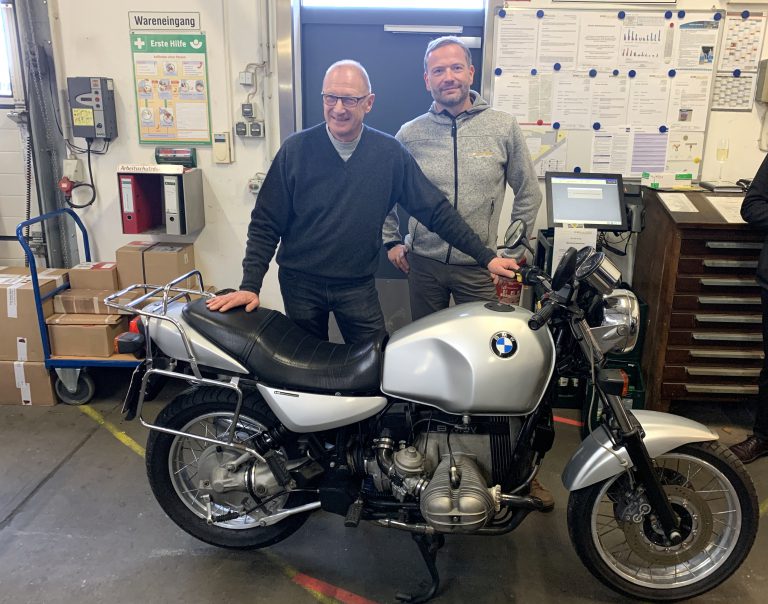 We said goodbye to our master craftsman Paul Schnepel. He is retiring after 30 years of working at Karl Wrede. He has an excellent reputation
Read More »
We develop and manufacture, among others, various devices, operating and transport equipment, lifting devices, appliances and pressure vessels, as well as special-purpose constructions to your specifications.
Our in-house design department employs up-to-date methods and modern CAD- and FEM-calculation software to develop individual, custom-made solutions for our clients.
Get to know more about our design and calculation.
Our modern, 4,000 m² production floor allows us to manufacture welded constructions up to a unit weight of 25 t, with or without mechanical machining.
We are especially known for our high quality standards, our flexibility and delivery reliability.
Get to know more about our welded constructions.
We offer complete one-stop solutions. That means, we are the right partner for you: 
Whether you need a simple edge part, a complex assembly or a special construction. We also offer complete manufacture including coating and final assembly. Furthermore, special constructions are a part of our routine. 
Get to know more about our sheet metal working.
Mechanical machining and large part processing
We use our up-to-date and versatile machinery to manufacture turned and milled parts up tp 25 t unit weight – as individual parts, or as small or medium batch series.
Our range of production encompasses all turning, milling, and boring machine work utilising CNC-controlled as well as conventional machine tools.  Custom designs made to your requirements as well as maximum flexibility in the areas of maintenance, repairs, and manufacture of spare parts are all part of our daily business.
Get to know more about our mechanical machining.
In case of a technical defect of a machine or production installation, the primary objective is to minimize expensive machine downtimes by making use of fast emergency repairs and return to production. 
We do valuable work in the area of just-in-time repairs and maintenance on a daily basis. 
Whether it is a repair of individual components or assemblies or spare part production – with us, you have a reliable partner that provides wide-ranging support and expertise in the field.
Get to know more about our just-in-time repairs.
We use our experience and technical know-how to carry out mechanical maintenance and assembly of facilities (e.g. conveying systems), machinery, and installations. We are familiar with complex assembly work during short shutdown times of continously operating production plants.
Highly qualified personnel and more than 20 years' worth of industry experience ensure that we provide our clients with reliable solutions to challenging assignments regarding their production facilities.

Get to know more about our industrial assembly.
We offer extensive wind energy solutions.

Whether you need a lifting device, transport frame or operating equipment, we manufacture in a flexible and reliable manner. We are also known for our special repairs and spare part production according to drawings or models.

Get to know more about our wind energy solutions.
This division is responsible for designing, calculating, and manufacturing devices for lifting and transportation as well as operating equipment, especially for the wind energy sector (on- and offshore), but also for other industries.

We are proud to offer these solutions completely under one roof, including comprehensive certification and load testing in line with current rules and regulations.
Get to know more about our lifting devices.
OptiCut cutting system for channel balers
Cut your costs for channel balers in half! With our revolutionary and patented cutting system for channel balers. We are the only manufacturer able to offer a cutting system that allows us to completely dispense with a clearing mechanism (stamper). All channel balers can be upgraded.
Get to know more about our OptiCut cutting system for channel balers.
What distinguishes us as a company?