We are a modern mechanical engineering company located in Eddelak near Brunsbüttel. Our more than 60 years old family business in second generation with about 40 employees is characterized by our diverse and in the region unique machinery, challenging projects and our positive working atmosphere.
More than 40 employees appreciate our friendly atmosphere, which is characterized by fairness and helpfulness. Well-equipped workplaces, collegiality and modern tools make everyday work easier.
Take a look at what we offer our employees – maybe you feel drawn to us and we could be an employer for you.
This is what we offer our employees:
This is what our employees say: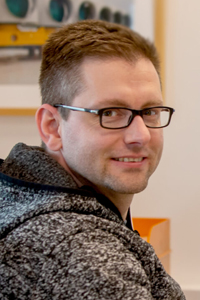 Dennis Diehl
MECHANICAL ENGINEERING TECHNICIAN
CONSTRUCTOR
"I like the versatility of the tasks and the opportunity to find my own creative solutions. Personal concerns are taken very seriously."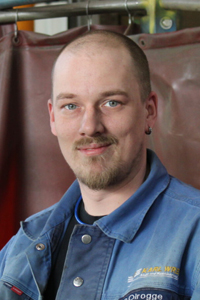 Stephan Olrogge
WELDING SPECIALIST (SFM)
WELDING SUPERVISOR
"I really like working here because I can work independently and the working atmosphere is very good.The work is very varied. I appreciate the opportunities for further training and the support."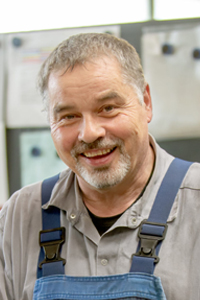 Andreas Peters
STEELFITTER
"The workplace is local and the employer is reliable. The pay always comes on time and it's a good feeling to have a secure job.There is also good team spirit and support among the employees. In general, the workplaces are well equipped and you can work independently without much supervision. It's nice to be able to work freely without being constantly controlled. I also like the fact that there's always room to celebrate together, and when there are special working hours, breakfast or lunch is a part of the deal. Both sides benefit from the flexible working hours account and you're not so tied down."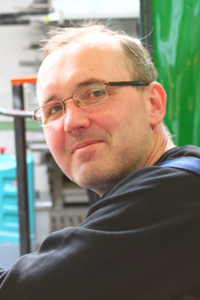 Vitali Ris
Sheet metal processing expert
"I enjoy a great working environment with super colleagues and the varied work. The workplace equipment is very, very good and up to date and it's great to work with such a large machine park."​
This is your contact person if you have any questions or if you would like to apply for a job with us: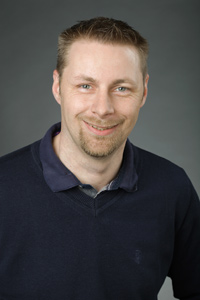 ARNE JÜRGENS
STATE. CERTIFICATE TECHNICIAN MECHANICAL ENGINEERING
HUMAN RESSOURCES