Sometimes, there is an emergency. A machine or production facility malfunctions that you urgently need. In such cases, we like to offer support – also on weekends or any time of day.
Here is an example of our extraordinary flexibility and commitment: Last weekend, we performed four just-in-time repairs for two customers simultaneously.
The first three emergency repairs
The first  three emergencies were components of a mineral oil refinery. During plant downtime, which takes place every 5 years by law, the plant gets entirely dismantled. Every component needs to be checked and repaired, if needed. This happens at short notice to ensure the production restart.
On Friday and Saturday, the parts arrived and were picked up immediately after processing.
Our regionally unique machinery, our flexibility and the high qualification of our team are the basis for our performance.  We worked with the following machines:
– CNC boring on our UNION KC 130/1: Reposition the sealing surface on an antechamber of a  heat exchanger
– CNC milling on our CME BF-700: Reposition the sealing surfase on the cover of an antechamber of a heat exchanger
– Carousel turning on our SCHIESS KZ 450: Reposition the sealing surface on a floating head of a heat exchanger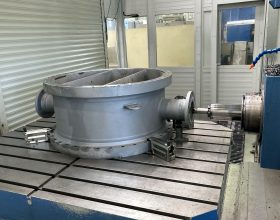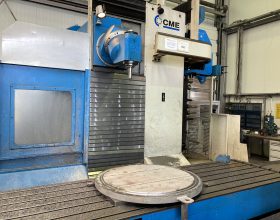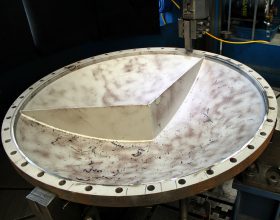 The fourth emergency repair
On Saturday morning, the Managing Director's phone rang. The operator of a communal power supply company needed laser-cut parts made of 1.4828 in the material strength t=15 mm immediately – also because of a plant downtime. There was only a template and short notes – as usual when performing workshop oriented manufacture.

This case is a typical example of how we solve problems in the area of just-in-time repairs: At first, we picked up the material on Saturday and discussed details with the customer. After that, we measured the template and created the CAD drawing and transferred it to our laser cutting machine software. Finally, after laser cutting, we were able to deliver the components to our customer who was able to install them immediately.

Thanks to our great flexibility, we met our customer's expectation at short notice. Here you can see part of the process from a template to the component ready for operation: